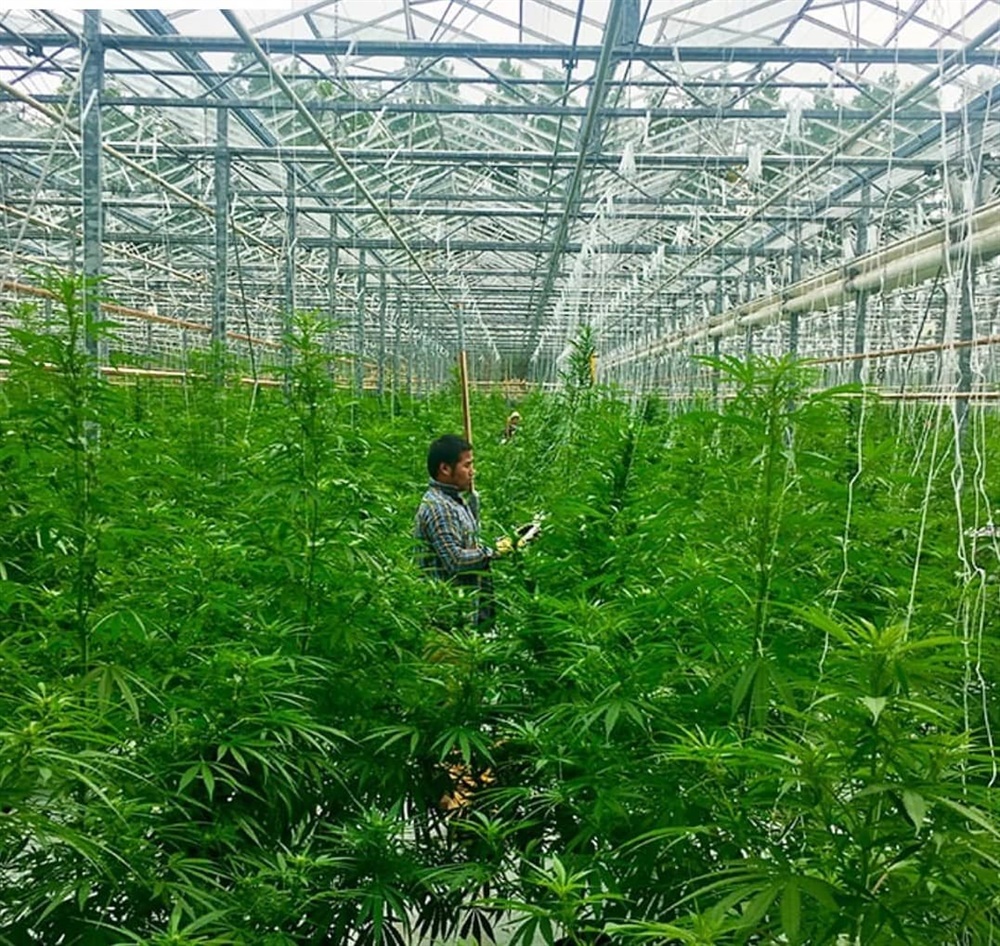 The New York State Energy Research and Development Authority (NYSERDA) and the New York Office of Cannabis Management (OCM) have partnered with the Resource Innovation Institute (RII) to bring a workshop series and virtual classroom to New York cannabis growers. The workshop series will feature industry experts as they provide practical tips for growers interested in improving their resource efficiency in their operation.



This workshop series will
- Provide practical tips on the topic of resource efficiency
- Highlight topics including retrofits, energy and water efficiency, operations and maintenance
- Feature growers and industry experts available to answer questions
- Provide updates in New York Cannabis Regulations


New York State Four Part Workshop

March - December 2023

Workshop #1: Facility Design & Construction for Cannabis Cultivation - Facility Retrofits Best Practices
Date: Tuesday, March 21, 2023
Course Description

Although retrofitting an existing building or greenhouse can help enable a cannabis firm be first to market, there are difficult challenges to overcome that require designers and builders with experience in plant cultivation facilities. Cultivators who plan on simply scaling up their current equipment and practices for one or two rooms often fail to anticipate critical factors for an entire building. For example, greenhouses that formerly grew flowering crops or vegetables were built in anticipation of pesticides being used, so are not properly sealed or air-filtered. Warehouses and industrial buildings were not built for the high humidity environments that cultivation creates, as well as the need for washdown and sanitation to control disease. Learn from experts in addressing these problems and more. Understand the key performance indicators and targets to guide producers and project teams during the retrofitting phases, reduce energy use and operating costs for resilient facilities, and maximize incentives from your local utilities and efficiency programs.
Topical areas include:
- Understanding the energy and water requirements of a cannabis cultivation facility
- Retrofitting existing buildings and greenhouses to cannabis cultivation
- Building envelopes and MEP considerations
- NY proposed adult use regulations Considerations for DIY vs outside contracting
- Assembling CEA Project Teams
- The Value of Commissioning Tiered Model
- Navigating Codes and Permits Retrofit
- Best Practices for Indoor Farms and Greenhouses
- Operations & Maintenance Planning
- Maximizing Technical Assistance for CEA Projects


REGISTER TODAY
Additional Resources
Stay up to date with the latest information from the New York Office of Cannabis Management


Workshop tips:
Who should attend?
Cultivators who are interested in learning about different technologies and applications to bring to their facility to improve their resource efficiency use. Topics covered include facility design & construction, lighting, HVAC, plant biology and more! These workshops are intended to have some level of technical content, however those interested in the field will find value in the workshop series.

What if I cannot make the time?
No problem, please register for the event to join the email list. Event organizers will distribute an on-demand recording of the workshop after the event.

Do you have resources to read prior to the workshops?
Yes! All of our best practices guides are free and available for your use. Each workshop topic has an associated best practices guide for you to leverage in your continued learning. Access the guides here.

How will I know about upcoming workshops?
Join the notification list! You can follow RII on LinkedIn and Instagram to stay up to date on the panelists for each workshop.